Healing
| | |
| --- | --- |
| | How do we find peace and acceptance in the face of adversity? |
Healing and mental health recovery. Patricia Mulready MD runs a practice in Connecticut that combines conventional and complementary medicine. In late September 2001, at an Advocacy Unlimited conference in Hartford, with the events of Sept 11 at the top of everyone's mind, she talked about healing and spirituality. Healing, she said, is coming home into yourself as opposed to curing, which is about restoring your health back to baseline condition. There can be both healing and curing, of course. Similarly one can heal without being cured, as in someone peacefully dying. Dr Mulready is no disinterested expert. Two years before she was diagnosed with a major physical illness.


My New Book!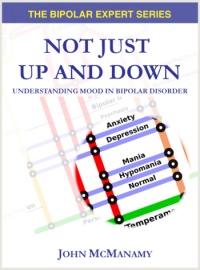 Purchase now.
The first thing we ask when something bad happens is why?, then why me? a useless question, she says, as the answer is more like why not me? Or, it just is.
Spirituality focuses on personal meaning, a reason for living, for getting up in the morning. There is an interconnectedness with others and an emphasis on goodness. 9/11 didn't seem to have anything good about it, yet we witnessed good people doing good things. We are seeing signs of a nation coming together and wounds healing over from the days of the Vietnam War. Moreover, Dr Mulready told the conference, the events of Sept 11 "renewed my determination I will be a force for good."
One of the most powerful forces on earth is fear. We know how paralyzing it is. Hope, on the other hand, activates us, gets us going. If that flicker of hope goes out so do you, but it is faith that is the ultimate conqueror of fear, trusting in things we can't see. What kept us going after Sept 11 is the belief that we will make it.
But do we put our faith in God? People uncomfortable with the idea of God need go no further, says Dr Mulready, than the unconscious mind. Here, you will find the seat of the creative process, intuition, the ability to know things in a different way, and ultimately a power greater than yourself.
We may turn to spirituality for comfort, but the process can be more like a trial by ordeal. A spiritual attitude doesn't ease the pain so much as enlists our hurt and suffering in a process that changes and transforms us. Says Dr Mulready, "I will get through this challenge, and I'll be better because of it." Somehow, in the end we emerge more in touch with our own humanity and closer to God. God may have yet more ordeals in store, but we're no longer the spiritual wimps we used to be. We are healing, as individuals, as a people.
Psalm 91
At the Advocacy Unlimited conferance, Dr Mulready distributed copies of Psalm 91, which goes:
He who dwells in the shelter of the Most High will rest in the shadow of the Almighty.
I will say of the LORD, "He is my refuge and my fortress, my God, in whom I trust."
Surely he will save you from the fowler's snare and from the deadly pestilence.
He will cover you with his feathers, and under his wings you will find refuge; his faithfulness will be your shield and rampart.
You will not fear the terror of night, nor the arrow that flies by day,
nor the pestilence that stalks in the darkness, nor the plague that destroys at midday.
A thousand may fall at your side, ten thousand at your right hand, but it will not come near you.
You will only observe with your eyes and see the punishment of the wicked.
If you make the Most High your dwelling - even the LORD, who is my refuge -
then no harm will befall you, no disaster will come near your tent.
For he will command his angels concerning you to guard you in all your ways; they will lift you up in their hands, so that you will not strike your foot against a stone. You will tread upon the lion and the cobra; you will trample the great lion and the serpent.
"Because he loves me," says the LORD, "I will rescue him; I will protect him, for he acknowledges my name. He will call upon me, and I will answer him; I will be with him in trouble, I will deliver him and honor him. With long life will I satisfy him and show him my salvation."
Published 2001, reviewed Jan 4, 2011
Video: Healing