RECOVERY ARTICLES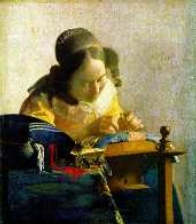 IF YOU'RE one of the lucky ones, your medication will clear your head, restore your judgment, raise your IQ by 30 points, make you lose 50 pounds, put ten million in your bank account, and have the world's sexiest man or woman (maybe both) salivating over the prospect of 20 minutes alone with you.
On the other hand, if you're like the rest of us, you have your work cut out for you. The encouraging news is you don't have to settle for a miserable half-life. The sobering news is getting well and staying well involves being smart and disciplined - a fairly daunting prospect when we have our illness and a host of side issues to contend with.
The articles in this section serve the dual purpose of letting you know what you're up against and of giving you some answers. The recovery techniques here are simultaneously as old as the hills and backed by modern science, but there are no guarantees. You won't find out if they work for you or not until you put in the work.
The pic to illustrate Recovery is Vermeer's "The Lacemaker." I also use Vermeer to illustrate "Treatment." The Treatment pic has two people in it, suggesting the wisdom of seeking expert help. The Recovery pic has a solitary woman actively engaged in a pursuit, reinforcing the notion that we are in charge.